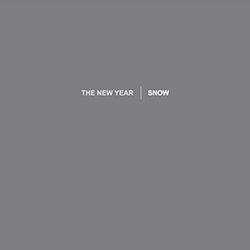 Critical praise for the new album "SNOW"
Taken without context, Snow is a gorgeous collection of slow-burning, neatly groomed songs and perspectives, always introspective but never without joy. When viewed as another chapter in the ongoing lineage of the Kadane brothers, it takes on a deeper gravity. It becomes another privileged look into a world of sound so personal and deeply considered that it doesn't matter if there are decades between albums; the things the songs have to say will always arrive at exactly the right moment.
Their first album in nearly a decade is a powerful, understated and timeless rock album.
The song ['Mayday'] perfectly encapsulates an approach to songcraft in which mathematical precision never gets in the way of shaggy, ragged beauty.
Few things in music are as purely satisfying as a Kadane-played guitar.
An album of such lovely understatement that you'd be forgiven for failing to realise immediately just how great it is.
Snow shines with a mastery of all of what once made them hidden heroes to begin with.
The Kadanes' songs have always rewarded patient, close listening, but on Snow, the listener never needs to strain for the melodic charm of their songs.
The New Year offers a gorgeous example of a group secure with its place, relishing time. From play to stop, Snow is an immaculate collection, cohesive in spite of its nomadic, pre-release lifespan.
A consistently, gorgeously understated record.
There's a moment in virtually every song where a single loose strand seems to break free and float skyward and it's there, in the languid sway, where Snow truly takes hold.
It's currently the only thing I plan to listen to for the rest of the year.
"Recent History" is an excellent swirl of interlocking guitars and steadily pulsing drums.
The entire 45-minute experience is rich with quality production, moving songs and memorable sentiments that unpack over time and with repeat listens.
[Snow is] filled with desolation and hope, desire and skepticism, explored with a plain-spoken honesty that is deeply resonant.
Snow is definitely worth the wait. It comes into our lives like an old friend; albeit, a sad old friend. But boy, how we missed you!
The economy of sounds, the parsimony of the notes, and the restraint, make a case for what should become a classic of the genre.
It's awesome.
The ten songs that make up Snow are as understated as they are gorgeous, slightly hypnotizing gems that approach you with introspective lyrics, hesitantly strummed guitars, electric piano and a shuffling rhythm section.
[It is} comforting that these guys are still so beautifully exploring the late night disconcertion that comes when you wonder, is this all there is?
This is so incredibly beautiful.
The crazy beauty of (the song "Myths") relies on a crescendo that has nothing post rock, a crescendo that is simply a masterpiece of arrangement, timbre and atmosphere.
Album of the year.
In Snow we find the usual elegant guitars, the trademark crafted epic sound - always exquisitely restrained - and the warm voice of Matt Kadane, who keeps reflecting on loss and the passing of time.
Snow is flawless: clean and full, without a sole overwrought moment despite slow-cooking for a decade.
Majestically beautiful.

- North America - via Undertow Music

- Europe - via Grand Hotel van Cleef Records

- Taiwan/China/Hong Kong/Malaysia/Singapore - via High Note Records (Taiwan)

- Japan - via Big Nothing/Tower Records

- Australia - via Red Eye Records

- Lebanon - via Chico Records (Beirut)

- iTunes - North/South America, Japan, Australia, New Zealand

- Bandcamp

- Amazon

- THE NEW YEAR STORE